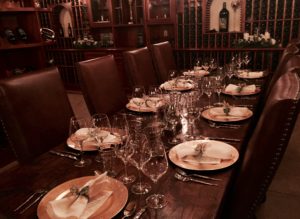 DETAILS:
We're celebrating Paso Robles Wine Festival Weekend with an amazing Farm to Table inspired Winemaker dinner in the Merrill Family wine cellar. Chef Charlie will tantalize us with four delicious courses, each paired with an award-winning Pomar Junction wine.
Date: Friday May 17th, 2019
Time: 6:00 PM
Place: Merrill Family Cellar 2550 Creston Ridge Lane, Paso Robles, CA 93446
Cost: $100 for club members; $125 for non-members
CLICK HERE to purchase tickets.
If you are a Pullman or Locomotive club member and would like to redeem your free dinner tickets for this event, please email parlour@pomarjunction.com or call the tasting room at 805-238-9940.